Summer Lights
Sundays | July 31–August 28
9:00 & 11:00 a.m. | Oak Brook
10:00 a.m. | Butterfield
In our ever-changing world, we need something we can hold on to. In days with screaming headlines & polarizing points of view, we need someone to speak to our soul. In a season overshadowed by unrest and social discord, we need light to shine through the shade. God's Word, His timeless truth, and steady love illuminates the darkness.
We hope you'll join us for Summer Lights as we look to the Scriptures for direction, peace, and hope.
GUEST SPEAKERS:
July 31:
Tracey Bianchi
Reverend Tracey Bianchi is a beloved member of the Christ Church congregation. She has served as a pastor, teacher and ministry leader for almost two decades. She teaches worship and ministry courses at several Chicago-area theological institutions and serves as a Trustee at Denver Seminary in Colorado.
She is the author of two books, Green Mama: The Guilt-Free Guide to Helping You and Your Kids Save the Planet and Mom Connection: Creating Vibrant Relationships in the Midst of Motherhood. She has also co-authored two books with her mentor and friend, Rev. Adele Calhoun, True You: Overcoming Self-Doubt and Using Your Voice and Women & Identity.
---
August 7:
Sean Palmer
Sean Palmer is a teaching pastor at Ecclesia Houston, one of America's most innovative and vibrant multisite churches.
He is the author of Speaking by the Numbers: Enneagram Wisdom for Teachers, Pastors, and Communicators, 40 Days on Being a Three (Enneagram Daily Reflections) and Unarmed Empire: In Search of Beloved Community. Sean is also one of the key contributors to a new book released this fall, Kingdom and Country: Following Jesus in Land that You Love.
Sean and his wife, Rochelle, have been married for more than 24 years and live in Houston, TX with their two teenage daughters.
---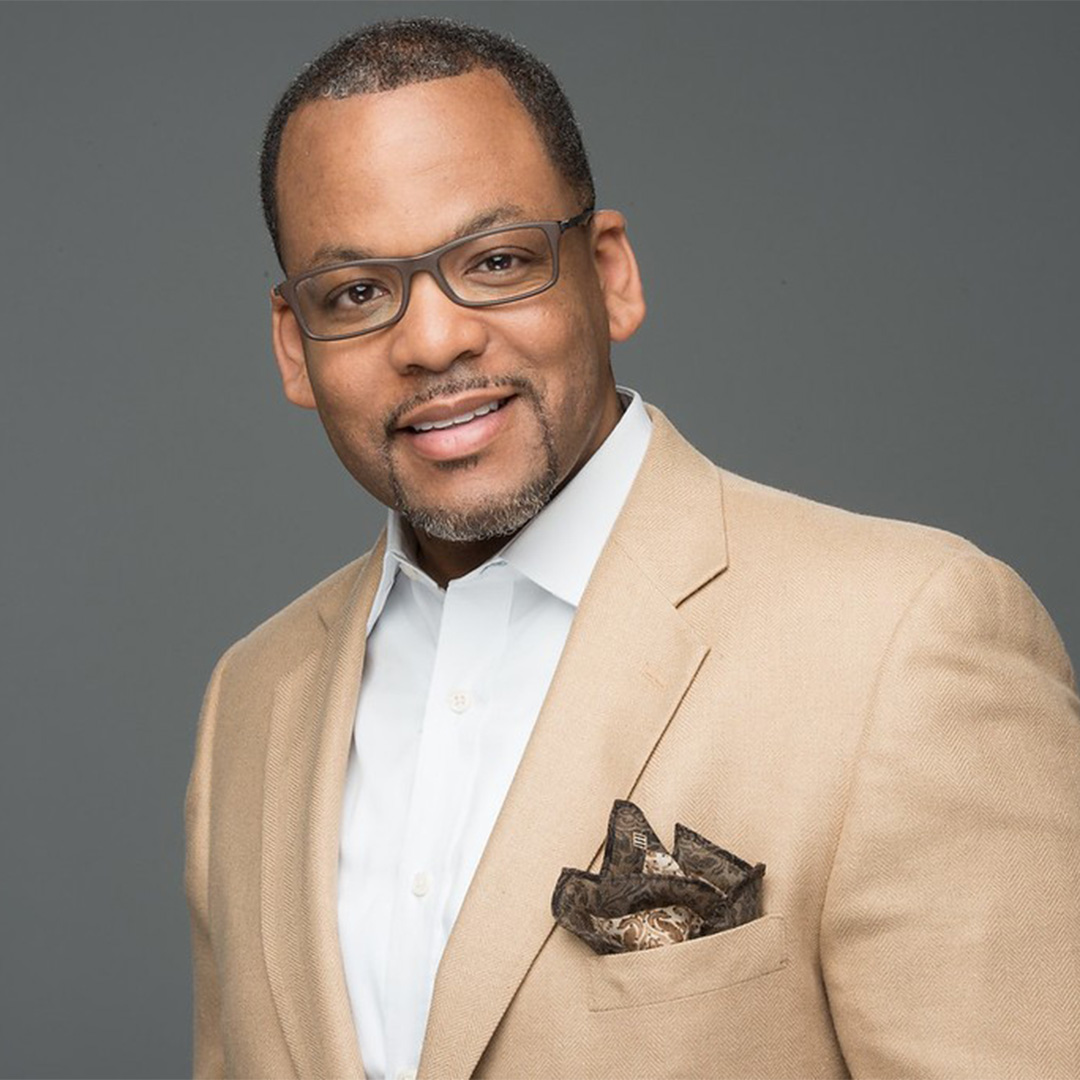 August 14:
Terrance Campbell
Born and raised on the Southside of Chicago Terrance has served in multiple roles in ministry from Sunday school teacher, associate pastor to lead pastor. He is currently the Director of Graduate Admissions at Wheaton College where he helps equip leaders for Christian Ministry.
In 2020, Terrance was led to plant The Light Church providing hope and inspiration via online gatherings and more recently hosting monthly in-person worship services in Oak Park, Illinois.
Terrance is married to Dr. Keisha Campbell. They have two amazingly beautiful and exceptionally bright daughters Kaitlyn (10) and Kinsley (9). His love for Christ, family and humanity give him the drive to fulfill God's plan for every area of his life.
---
August 21:
Mike Murphy & Anita Lustrea
Anita Lustrea is a broadcast professional with a career in radio spanning 31 years. She is a sought-after conference and retreat speaker and host of the podcast Anita Lustrea Faith Conversations. She is also an author with her most recent books including, What Women Tell Me: Finding Freedom From the Secrets We Keep and Shades of Mercy, about her beloved Northern Maine.
Mike, is a retired pastor who spent the bulk of his career in Chicago, serving as an Area Director of Young Life, the Director of Spiritual Transformation for an inner-city ministry and as a teaching pastor at Christ Church. He is active in racial reconciliation ministry, teaching and offering spiritual direction. Mike loves working with people who are undergoing a "faith shift" of some kind–often that's when the faith that they've held on to for so long appears a bit inadequate for the current challenges.
---
August 21:
Eric Camfield
A former New York Yankee ballplayer, Eric shared his love of sports and passion for Christ through Athletes In Action, where he traveled with college baseball players in Western Europe and subsequently felt the call to ministry.
Eric was a beloved and impactful pastor at Christ Church for over twelve years. He served as Grow Ministry Pastor at our Oak Brook campus before becoming the campus pastor for the Butterfield campus. Eric recently stepped away from ministry at Christ Church to start an exciting new ministry, Altar Fly Fishing.
---
August 28:
Aubrey Sampson
Aubrey Sampson co-planted and serves on the preaching and teaching team at Renewal Church, a multi-ethnic church in West Chicago.
She is an award-nominated author of three books: Overcomer, The Louder Song, and Known. She is the co-host of The Common Good a daily teach and talk show in Chicago, the Nothing Is Wasted podcast, and a regular contributor to Propel Women and Christianity Today's The Better Samaritan.
Aubrey has a vibrant ministry speaking at churches and ministry events around the country. She and her husband and three sons live and minister in the Chicagoland area.
---
| | |
| --- | --- |
| + | Oak Brook Worship Schedule |

Dates
Time | Style
Speaker
Live or Video
August 21

Sunday
9:00 a.m. | Classic
9:00 a.m. | Contemporary
10:45 a.m. | Classic
10:45 a.m. | Contemporary


Rev. Eric Camfield
Mike Murphy & Anita Lustrea
Rev. Eric Camfield
Mike Murphy & Anita Lustrea


Live
Live
Live
Live

August 28

Sunday
9:00 a.m. | Classic
9:00 a.m. | Contemporary
10:45 a.m. | Classic
10:45 a.m. | Contemporary


Aubrey Sampson
Aubrey Sampson
Aubrey Sampson
Aubrey Sampson


Live
Video
Video
Live

September 4

Sunday
9:00 a.m. | Classic
9:00 a.m. | Contemporary
10:45 a.m. | Classic
10:45 a.m. | Contemporary


Rev. Dr. Daniel Meyer
Rev. Dr. Daniel Meyer
Rev. Dr. Daniel Meyer
Rev. Dr. Daniel Meyer


Live
Video
Video
Live

---

<

Sunday, August 21


9:00 a.m. | Classic
Rev. Eric Camfield
Live

---

9:00 a.m. | Contemporary
Mike Murphy & Anita Lustrea
Live

---

10:45 a.m. | Classic
Rev. Eric Camfield
Live

---

10:45 a.m. | Contemporary
Mike Murphy & Anita Lustrea
Live

Sunday, August 28


9:00 a.m. | Classic
Aubrey Sampson
Live

---

9:00 a.m. | Contemporary
Aubrey Sampson
Video

---

10:45 a.m. | Classic
Aubrey Sampson
Video

---

10:45 a.m. | Contemporary
Aubrey Sampson
Live

Sunday, September 4


9:00 a.m. | Classic
Rev. Dr. Daniel Meyer
Live

---

9:00 a.m. | Contemporary
Rev. Dr. Daniel Meyer
Video

---

10:45 a.m. | Classic
Rev. Dr. Daniel Meyer
Video

---

10:45 a.m. | Contemporary
Rev. Dr. Daniel Meyer
Live

| | |
| --- | --- |
| + | Butterfield Worship Schedule |

Dates
Time | Style
Speaker
Live or Video
August 21

Sunday
10:00 a.m. | Contemporary


Eric Camfield


Video

August 28

Sunday
10:00 a.m. | Contemporary


Aubrey Sampson


Video

September 4

Sunday
10:00 a.m. | Contemporary


Rev. Dr. Daniel Meyer


Video

Sunday, August 21


10:00 a.m. | Contemporary
Eric Camfield
Video

---

Sunday, August 28


10:00 a.m. | Contemporary
Aubrey Sampson
Video

---

Sunday, September 4


10:00 a.m. | Contemporary
Rev. Dr. Daniel Meyer
Video

---